Scott Werlein (CAI)
Auctioneer/Real Estate Broker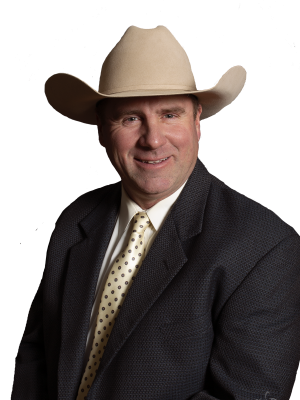 Contact Information
Scott is a second-generation auctioneer who grew up on a farm in western Wisconsin. Farm auctions are where Scott started his career in the auction business by grooming cattle, washing machinery, and preparing items for sale day.
In 1991, Scott attended the Missouri Auction School. After returning from auction school, Scott started selling auctions. Since then, he has worked a wide variety of auctions such as auto, estate, farm, heavy equipment, livestock and real estate.
Scott is the owner of ProCountry, LLC Auction Service. Scott, his wife Jennifer and their three sons reside in the small rural community of Gilmanton, WI.
Education
Certified Auctioneer Institute (CAI) Graduate – 2019
Certified Appraisers Guild of America – 2007
"One on One" with Ralph Wade, Chickasha, OK – 2003
University of Wisconsin River Falls, BS Agricultural Business –1996
Chippewa Valley Technical College, Associates Degree – 1993
Missouri Auction School, Kansas City, MO – 1991
Auction Experience
2009 Wisconsin State Champion Auctioneer
Heavy Equipment: Nitke Auctioneers, Wausau, WI (nitkeauctions.com); Wayne Pike Auction Company II, LLC, Princeton, MN (waynepikeauction.com)
Car Auctions: Manheim Northstar (Shakopee, MN), Manheim Minneapolis Auto Auction (Maple Grove, MN), WMI (Holmen, WI)
Back to The 50's Collector Car Auction (MN State Fairgrounds)
Livestock: Central Livestock (Zumbrota, MN), Bloomington Livestock Exchange (Bloomington, WI)
30+ years of farm and general auctions experience.
Occupational Experience
United State Marine Corps – 1987 to 1990
Licensed Real Estate Broker (WI) – 1990 to present
Commodity Feed Broker – 1996 to 1999
Series 3 Commodity Futures Broker
AP with First Capitol Group, Platteville, WI – 1999 to 2006
National customer base specializing in grain and livestock marketing
Memberships
Wisconsin Auctioneers Association
Wisconsin Cattlemen's Association – Board of Directors – 2005 to 2010
Veterans of Foreign Wars – Life Member
Mondovi Sportsman Club
Wisconsin State FFA Sponsors Board Member – 2002 to 2004
Gilmanton Community Club Life Member